All Aboard The Arc!
Rally For Inclusion. We are ALL meant to shine.
Saturday, May 16, 2015
1:00-4:00pm
Brewer Fountain in Boston Common
**A successful event! Thank you to everyone who participated and donated.
To read a recap, click here. For photos from the event, visit our Facebook page.**
RALLY FOR INCLUSION

RAISE MONEY TO SECURE THE FUTURE

Join with others across Massachusetts in focusing public attention on the abilities and needs of people with intellectual and developmental disabilities and their families.

All Aboard The Arc! is a statewide pledge event in which anyone can participate - individuals, families, community members, local leaders, supporters of The Arc, students, and employee groups.

The Arc is the state's leading advocacy organization for people with intellectual and developmental disabilities and their families. With 18 chapters across Massachusetts, The Arc is directly assisting tens of thousands of people with disabilities by providing a range of programs and supports based in the community.

"Be the change that you wish to see in the world" Mahatma Gandhi
Speakers and Entertainment
Lauren Potter, best known for her role on the television show "Glee", will be the featured guest speaker at All Aboard The Arc! 2015.
An inspiration to all, Lauren Potter has proven herself a young woman of strength and of character. When professionals told her she 'couldn't' or 'wouldn't,' she worked harder – sometimes to the point of exhaustion. Barriers and limitations put before her became a personal challenge to let people know she is worthy of high ideals and capable of great expectations.
Lauren is thrilled to be using the public "voice" that Glee has given her to speak out for other people with disabilities who may not have the same opportunities. She was recently appointed to the President's Committee for People with Intellectual Disabilities, she is on the International Board of Best Buddies, she has participated in the Ablilitypath.org campaign against bullying, which included a PSA, she worked with Special Olympics in their "End the Word" campaign, is lending her name and fame to numerous organizations, including the Wylie Center, the Arc, the Down Syndrome Association in the U.S. and Canada, the Down Syndrome Congress, the AAPD, and many others. She feels honored to have received awards for her inclusion and diversity from the Arc, The Down Syndrome Association of Los Angeles, and the Full Life Festival, as well as accommodations from local and California State politicians.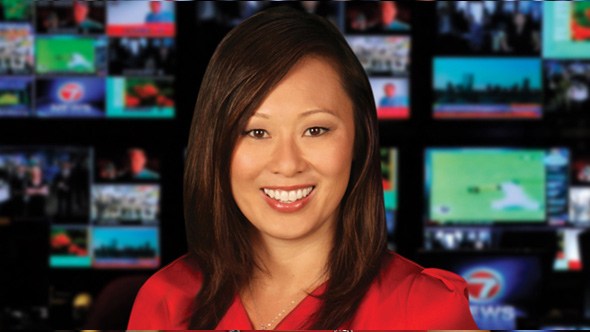 Susan Tran from WHDH 7News will join us as a speaker for the event. Whether she's covering breaking news, digging for an exclusive interview, trudging through floodwaters or sharing the stories of extraordinary people, Susan's energetic style and lively storytelling exemplify her love for reporting. She's interviewed a President, several Governors and a dozen Hollywood stars. But her favorite stories are the ones about human struggle or ordinary people with interesting tales to tell.
The Music & Arts Innovation Band (The MAI Group Inc.) has been providing opportunities for people of various abilities in music since its inception in Oct. 2009. There are currently 10 core group members who have performed in concerts together for several years. Some members of the group are amateurs while others are veteran musicians who have played and continue to play with other bands. The confidence level and skills of the members have dramatically improved as evidenced by their presentation in public as well as observations and feedback made by parents, support professionals and the general public. MAI is gaining respect and popularity and has played an average of at least 40 concerts over the past 4 years in more than a dozen towns.
.
My Own Voice (MOV) began as a pilot program in 2011 with the specific goal of making choral music available to all members of our communities. MOV is an all inclusive music program offered through the Treble Chorus of New England, welcoming children and young adults with needs.
Silly Sally's Entertainment will be providing Balloon and Facepainting activities!
Click here for directions and parking information.
Don't miss this inspirational event supporting human rights and the elimination of discrimination of all people with intellectual and developmental disabilities and their families.